Index • FIDE 1948-1990 • Pre-FIDE • Highlights • Best games • News/Feedback • Gifts • Site map
World Chess Championship
1974 Karpov - Polugaevsky Candidates Quarterfinal Match
Highlights
The first three games of the match were drawn. Karpov scored the first full point in the fourth game.

Game 4 : Karpov - Polugaevsky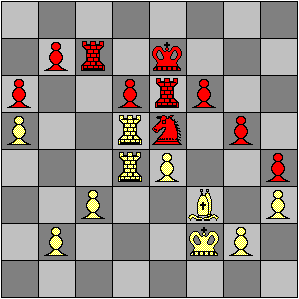 after 37.a4-a5
---
Karpov was also winning the fifth game with a strong attack, when Polugaevsky found the only saving resource at adjournment.
Game 5 : Polugaevsky - Karpov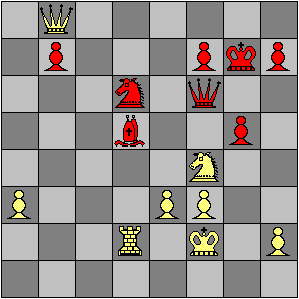 after 41.Nd3-f4
(sealed)
---
In game 6 Karpov sacrificed a pawn for a powerful centralized position. Polugaevsky filed to find the saving resource and Karpov notched his second of the required three wins.


Game 6 : Karpov - Polugaevsky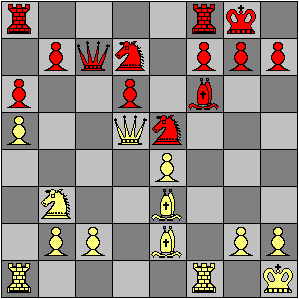 after 17.Qd1-d5(xB)
---
Polugaevsky failed to win with White in the seventh game, and Karpov ended the match in the eighth.
---