Index • FIDE 1948-1990 • Pre-FIDE • Highlights • Best games • News/Feedback • Gifts • Site map
World Chess Championship
1977 Korchnoi - Spassky Candidates Final Match
Highlights
Game 1 : Korchnoi - Spassky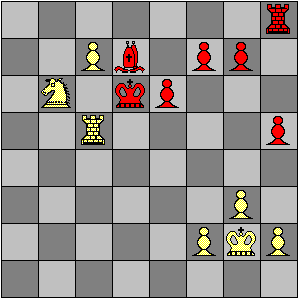 after 41...Ke7-d6
(sealed)
---
Game 2 : Spassky - Korchnoi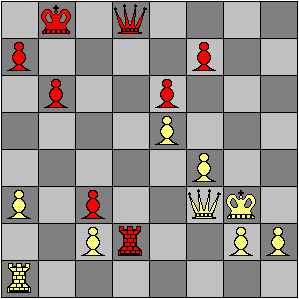 after 26...Qe7-d8
---

Game 4 : Spassky - Korchnoi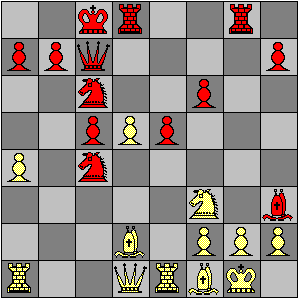 after 19...Nb6-c4(xP)
---
Game 5 : Korchnoi - Spassky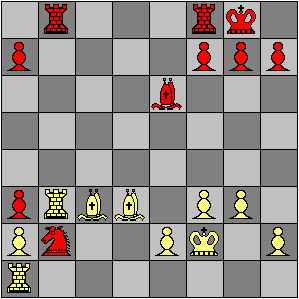 after 25...Nc4-b2
---
Game 6 : Spassky - Korchnoi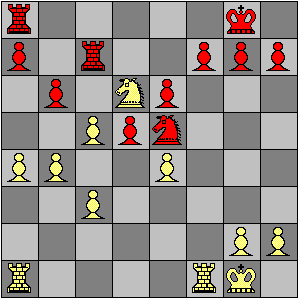 after 23.e3-e4
---


Game 7 : Korchnoi - Spassky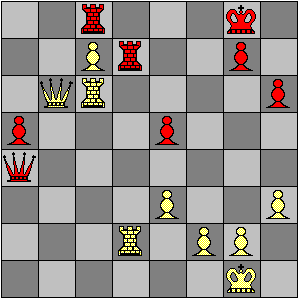 after 31.Rd1-d2(xP)
---

Game 9 : Korchnoi - Spassky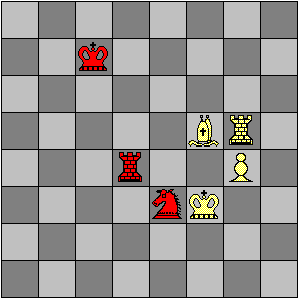 after 52.Kg2-f3
---
Until the tenth game, the match had been uneventful 'off the board'. Then, starting with game 10, Spassky began playing from his relaxation box, using a large demonstration board to analyze his moves. He appeared at the board only to make his move, then returned to his box for further analysis.

Korchnoi protested Spassky's unusual playing method, but was obviously unnerved, as he lost games 11 through 13. In game 14, Korchnoi used the same tactic, but he lost that game as well. He later apologized for his behavior.

In game 14, Spassky started to wear a silver sun visor. He increased the psychological pressure by appearing for the 17th game with visor, sunglasses, and aquatic goggles. He lost the game.

Game 11 : Korchnoi - Spassky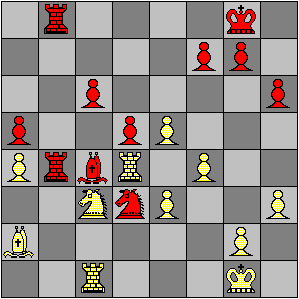 after 31...Nc5-d3
---
Game 12 : Spassky - Korchnoi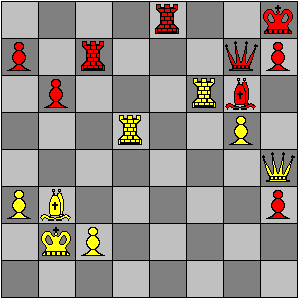 after 38.Qd4-h4 1-0 (time)
(Black has the advantage)
---

Game 14 : Spassky - Korchnoi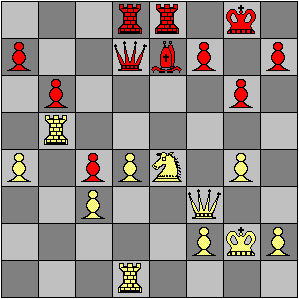 after 30.g3-g4
---
Game 17 : Korchnoi - Spassky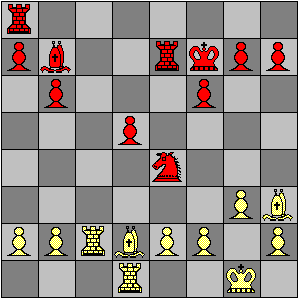 after 24.Be3-d2
---


Game 18 : Spassky - Korchnoi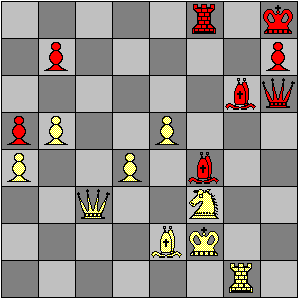 after 41.Qc4-c3 0-1
(sealed move; Spassky resigned without continuing)
---
---