Index • FIDE 1948-1990 • Pre-FIDE • Highlights • Best games • News/Feedback • Gifts • Site map
World Chess Championship
1964 Amsterdam Interzonal Tournament
Highlights
Round 2 : Portisch - Tal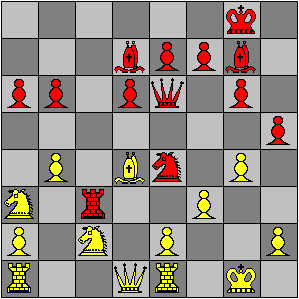 after 25...h7-h5
---

Round 2 : Spassky - Tringov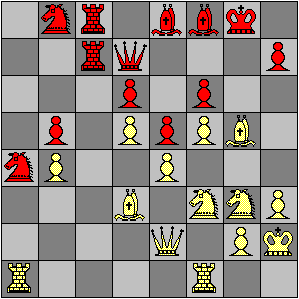 after 35.Be3-g5(xP)
(35...fxg5 36.Nxg5 Bh6 37.Ne6 with attack)
---

Round 3 : Evans - Berger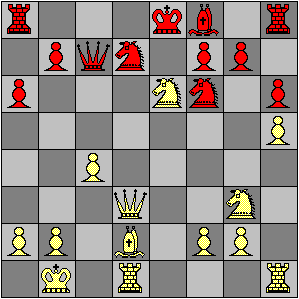 after 16.Nd4-e6(xP)
---

Round 5 : Larsen - Perez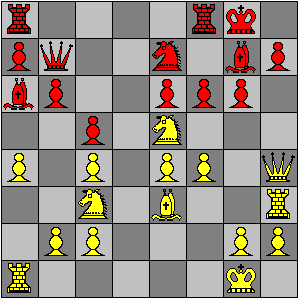 after 16.Rf3-h3
---

Round 6 : Foguelman - Bronstein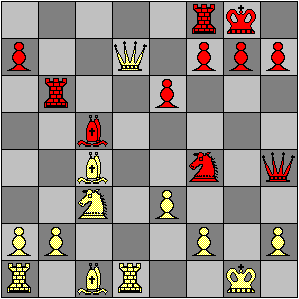 after 15...Nd5-f4(xP)
(16.Ne2 Nh3+ 17.Kg2 Nxf2 wins)
---

Round 7 : Larsen - Berger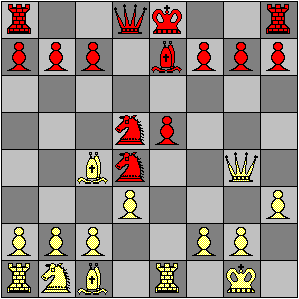 after 10.Qf3-g4
---

Round 9 : Larsen - Lengyel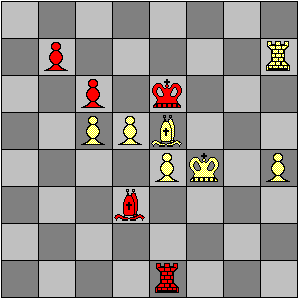 after 67.d4-d5+
---
The following position is a curious case of mutual blindness. Darga resigned in a winning position. Both players imagined that 43.Ke3 was impossible because it would place the King under attack by the Rook on e6! The premature resignation may even have cost Darga a place in the subsequent playoff for the last spot in the Candidates matches.

Round 11 : Darga - Lengyel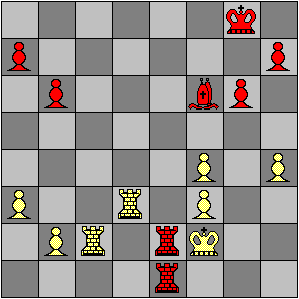 after 41...Re6-e2(xN)+ 0-1?
(42.Rxe2 Bh4+ 43.Ke3 wins easily)
---

Round 12 : Vranesic - Larsen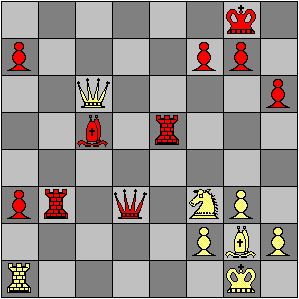 after 29...Re8-e5(xB)
---
Round 13 : Tal - Bilek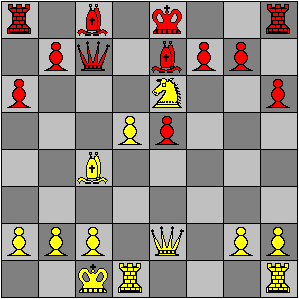 after 15.Nd4-e6
(15...Qd6 16.Nxg7+)
---


Round 15 : Larsen - Portisch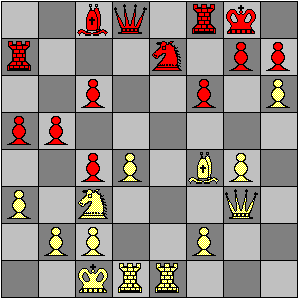 after 19.h5-h6
---

Round 16 : Evans - Tal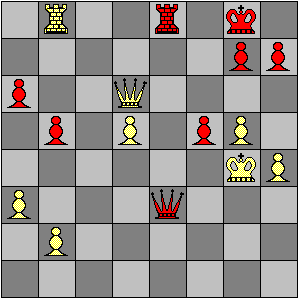 after 38...f7-f5+
(39.gxf6 e.p. h5+ 40.Kxh5 Qf3+ wins)
---

Round 19 : Bronstein - Larsen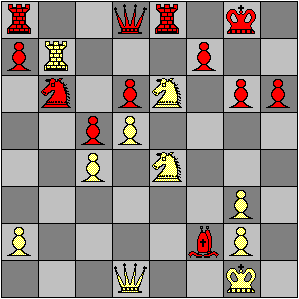 after 21...Be1-f2(xP)+
---

Round 22 : Larsen - Spassky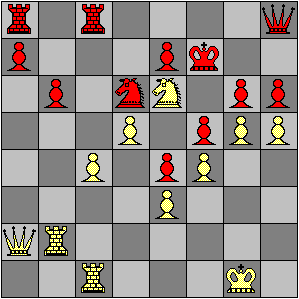 after 33.Rb1-b2
---

Round 23 : Tal - Tringov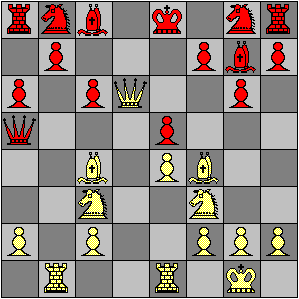 after 13.Qd2-d6
(13...Qxc3 14.Red1 Nd7 15.Bxf7+ wins)
---
---