---
English Opening 1...Nf6
1.c4 Nf6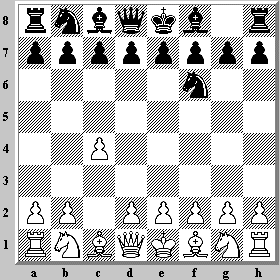 If White plays 2.d4, the opening transposes immediately into the Indian defenses.
Example line 1
1.c4 Nf6 2.Nf3 g6 3.b3 Bg7 4.Bb2 O-O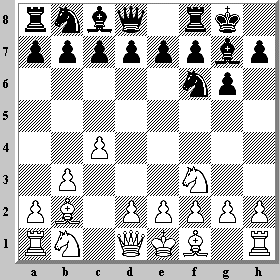 Both White and Black can fianchetto one or both Bishops.
Example line 2
1.c4 Nf6 2.Nc3 d5 3.cxd5 Nxd5 4.g3 g6 5.Bg2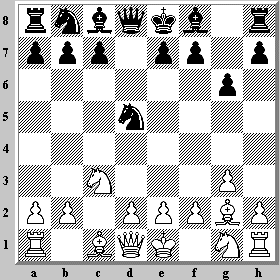 Here Black must decide how to protect the Knight.
Example line 3
1.c4 Nf6 2.Nc3 e6 3.Nf3 Bb4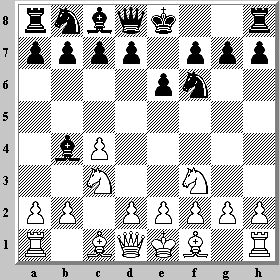 Black may play ...Bb4 in many lines.
Example line 4
1.c4 Nf6 2.Nc3 e6 3.e4 c5 4.e5 Ng8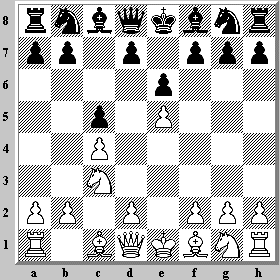 Here Black has lost two tempi with the Knight, but the White Pawn on e5 is vulnerable.
Example game(s)
(Back to initial position.)
---